At the invitation of Juan van Wassenhove, Rose Morant creates installations that resonate with the Hui Temple site. Bearing traces of a past fire, ancient beams of the Hui Temple are used by Rose Morant to call on the memory of the place. Using these elements, she initiates a dialogue between wood and metal, adding gold touches as an elevation of this past. Suspended by golden metal chains, a beam defying gravity inscribes the duality of our perception of memory and timelessness. Placed on the ground, the wood beams become the base of a new momentum, with metal trees adorned by a multitude of leaves chiming in the wind, growing out of them. Using the wind's breeze as a vector of the invisible, these Trees of Life make the site resonate."A race for time" invests the space : spheres made out of flower powder - once offering of another Temple – create a time cosmology and express the place's transformation in history.
Portant les traces d'un incendie passé, des poutres de récupération du site sont utilisées comme mémoire du Hui Temple. Elle organise autour de ces éléments un dialogue, métal et bois, intervenant par la pose de touche d'or sublimant les traces de ce passé. Suspendues par des chaînes métalliques dorées, des poutres défiant la gravité, inscrivent la dualité de notre perception de la mémoire et de l'intemporalité. Posées au sol, elles deviennent le socle d'un nouvel élan.
Des arbres sonores en métal, ornés d'une multitude de feuilles, sont créés. Utilisant la brise du vent comme vecteur d'expression de l'invisible, ces arbres de vie font résonner le site. «La course du temps » investit l'espace de sphères en poudre de fleurs, créant une cosmologie du temps, expression de la transformation de l'histoire du lieu.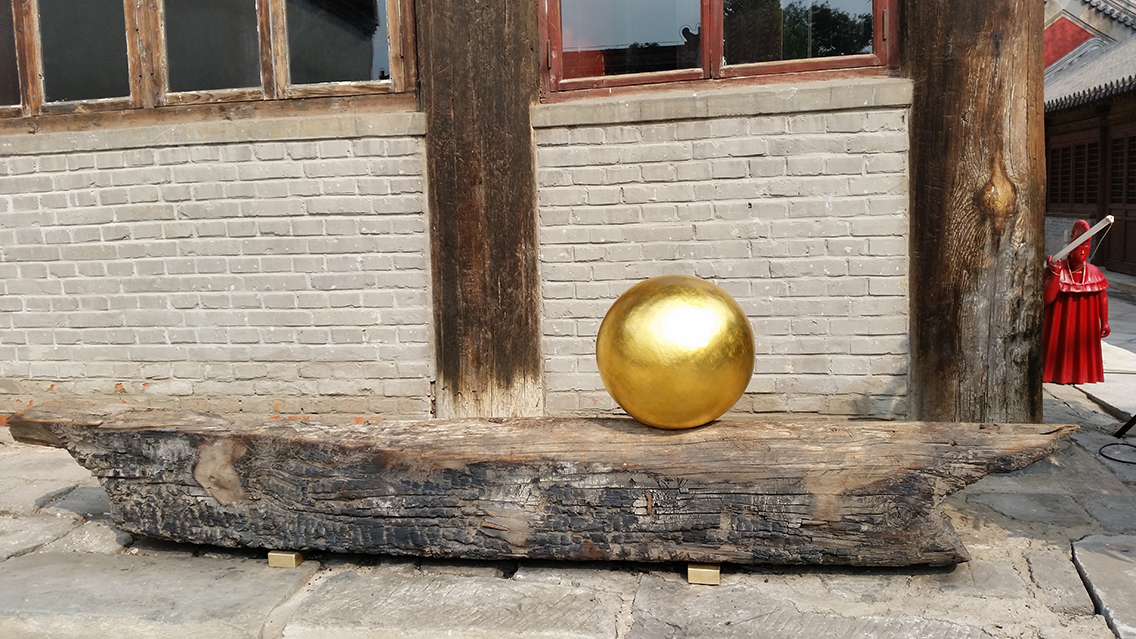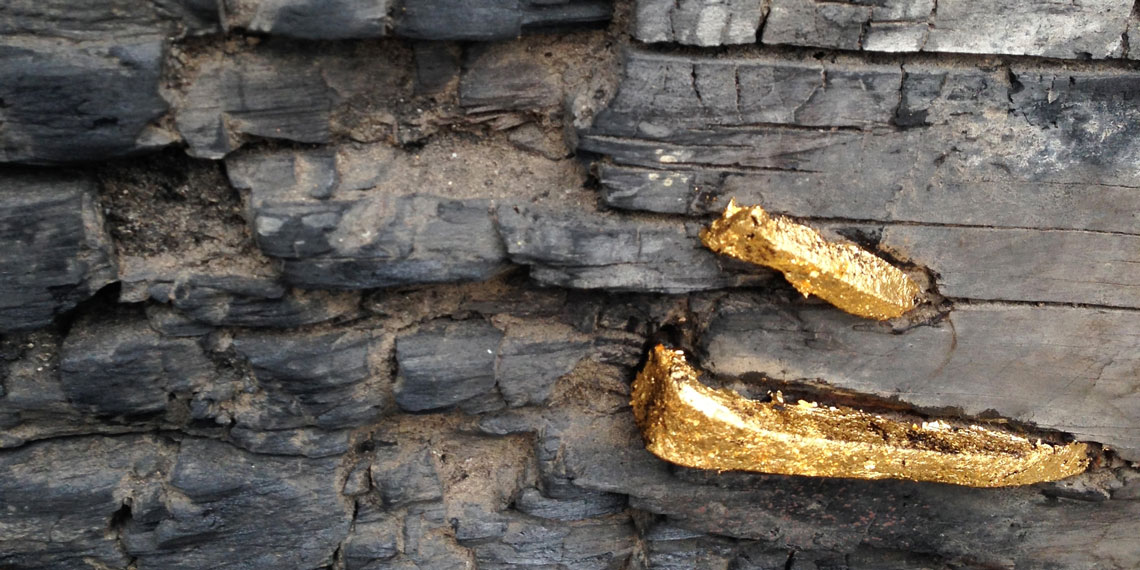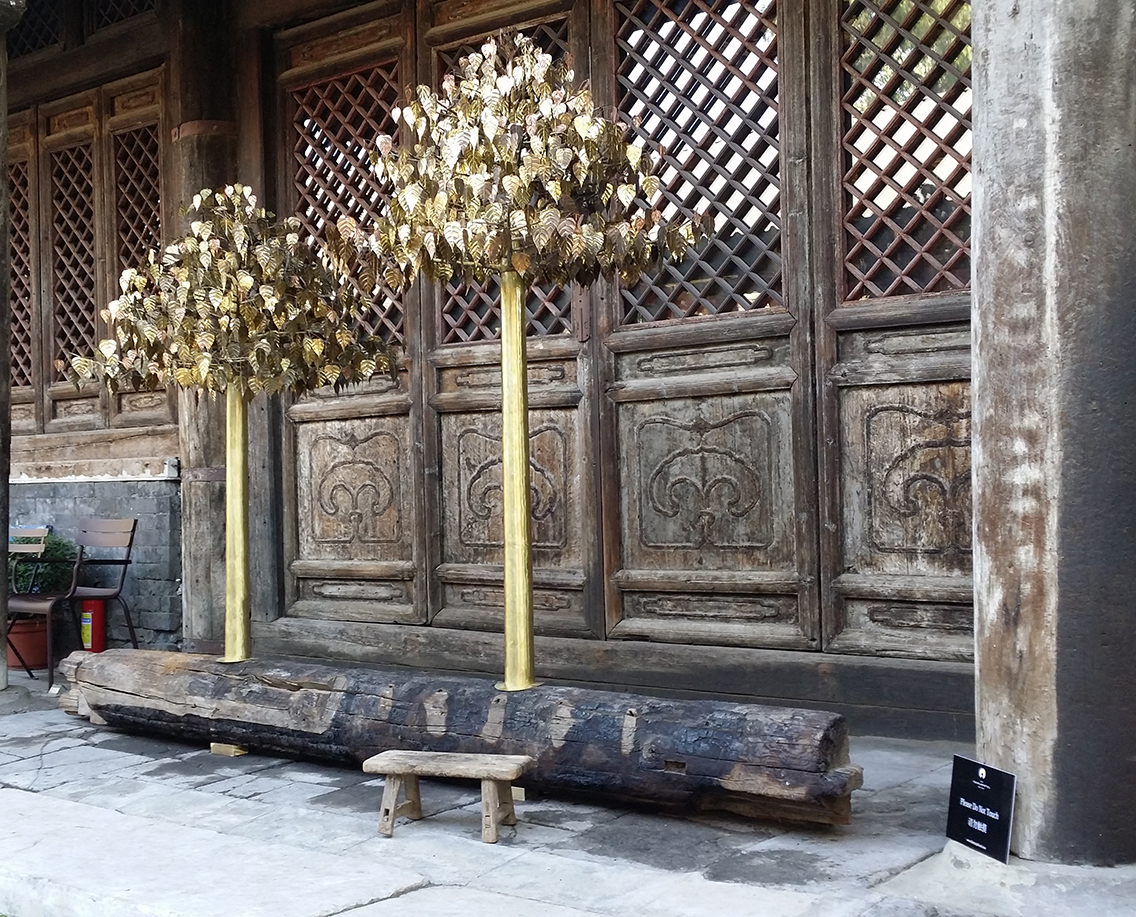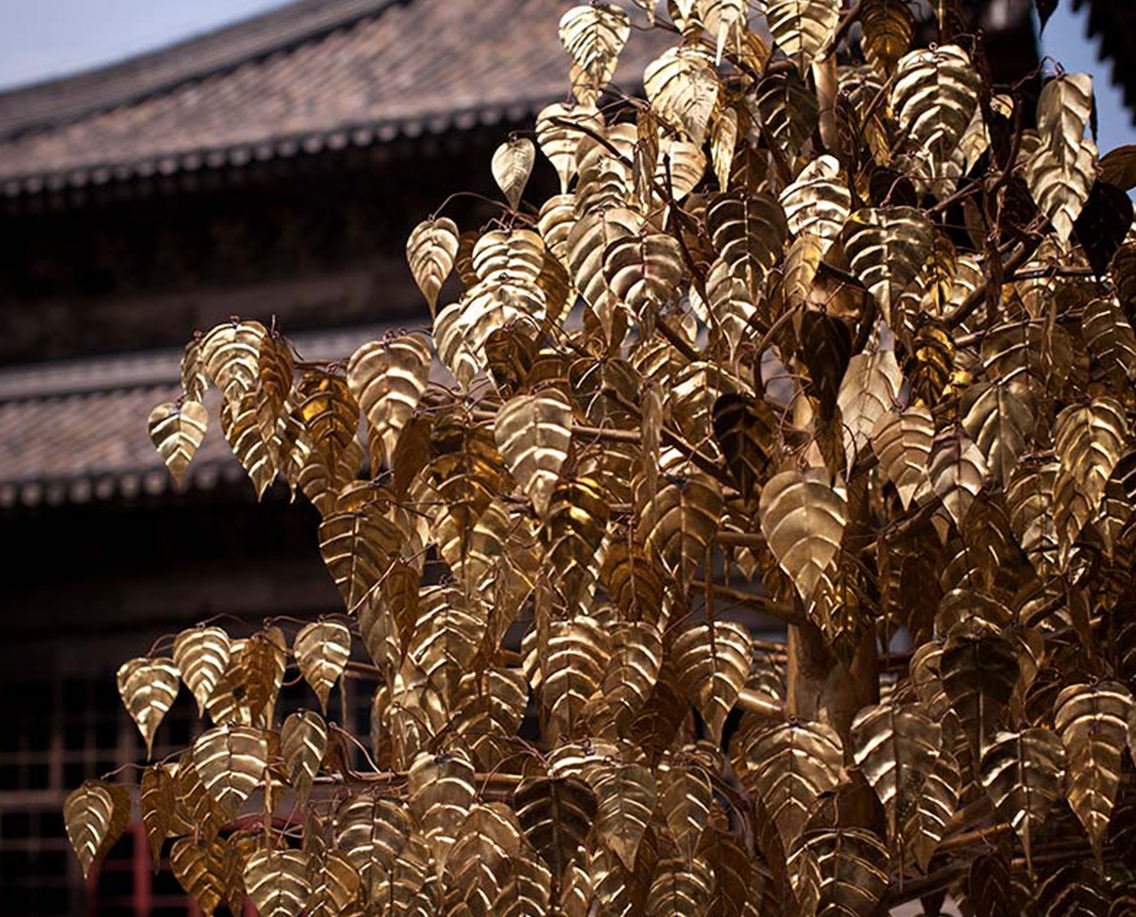 - Beams- Ancient Temple beam, gold leaf on original metal rings. and Beam detail of touch of gold leaf by Rose Morant
- Two Trees stood in an ancient Temple beam. Metal leaves move and rustle with wind and movement. DIM:H : 240 cm / L : 350 cm / l : 110 cm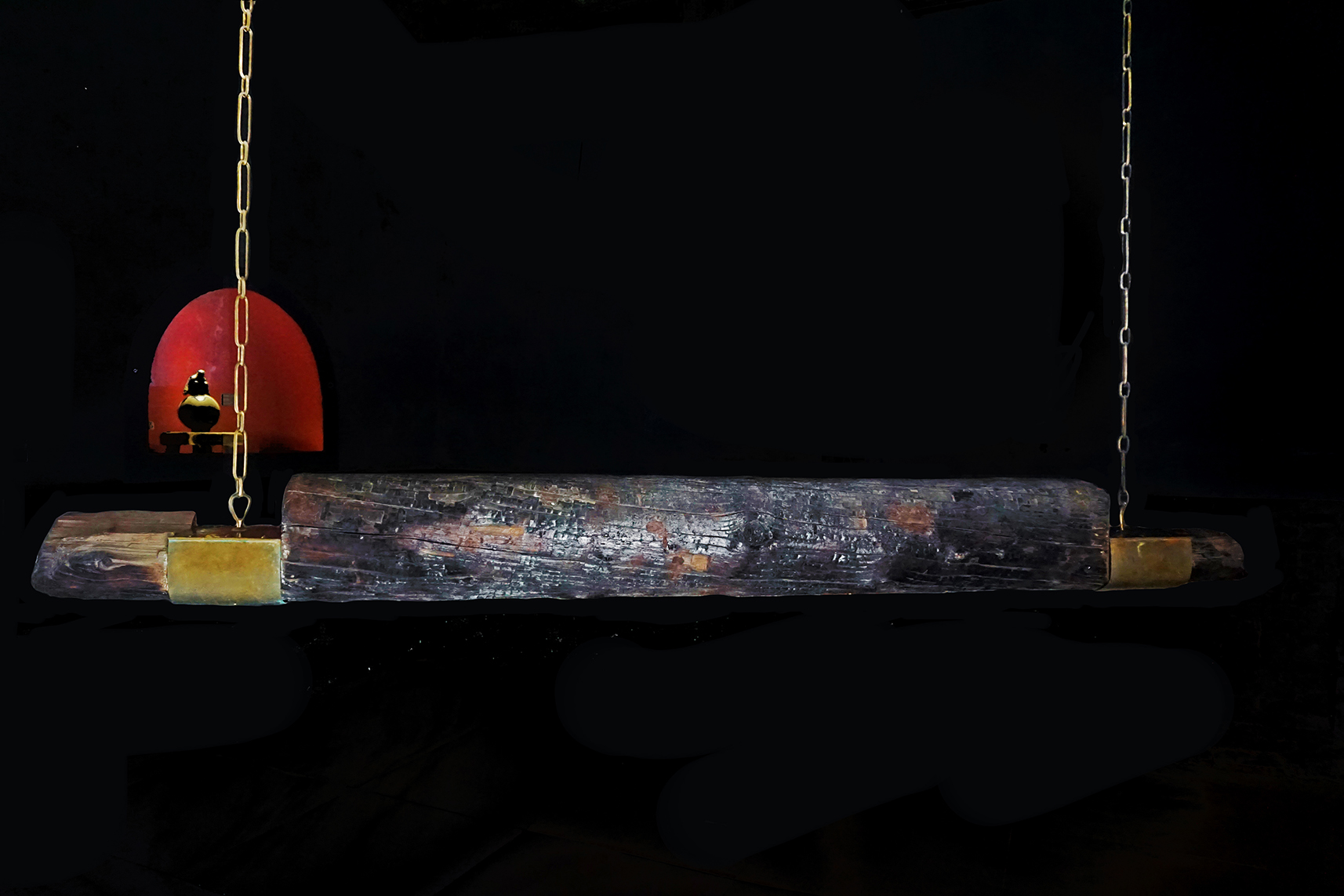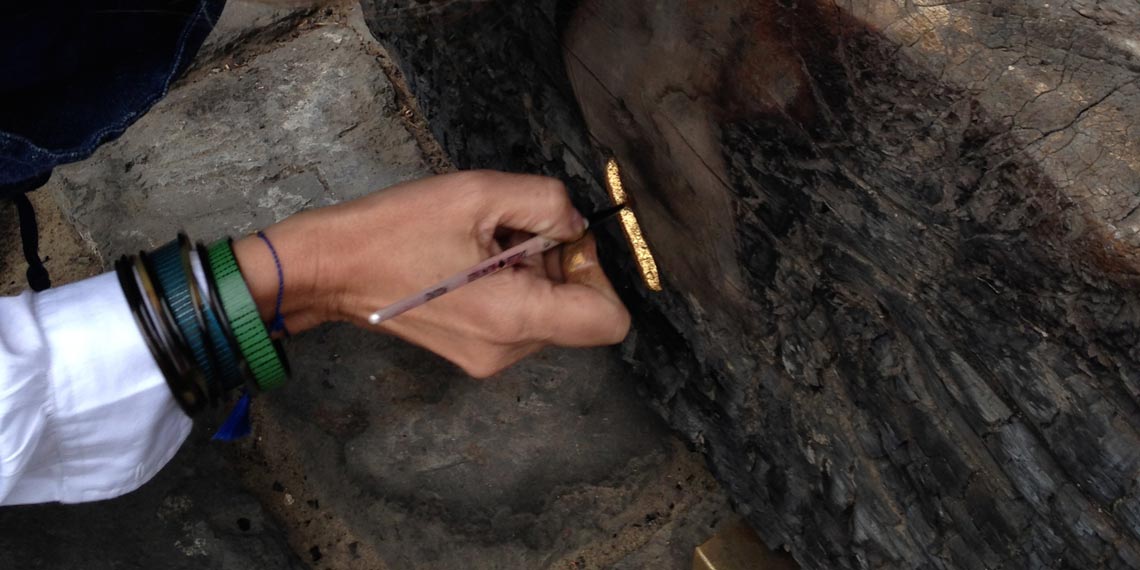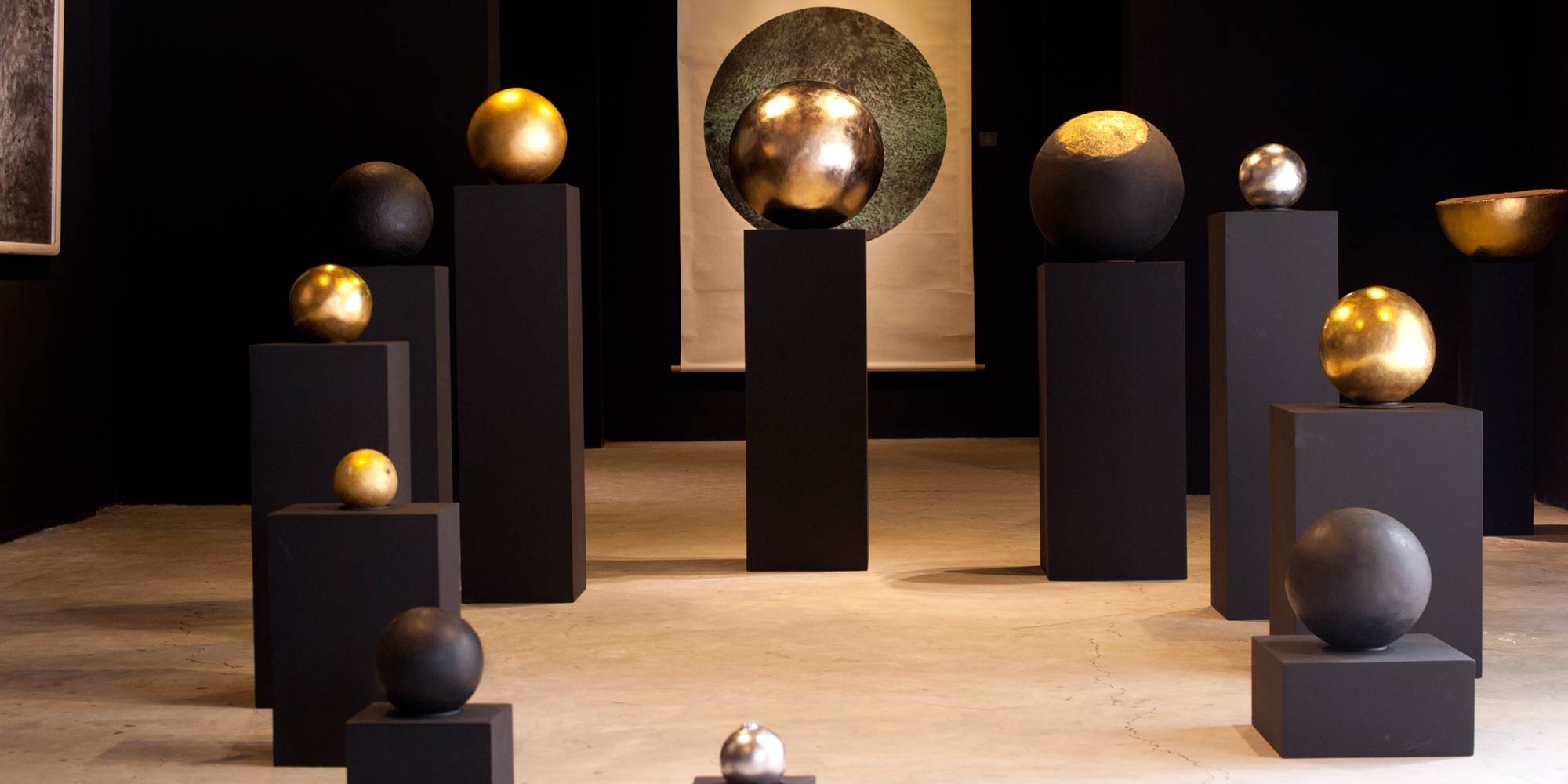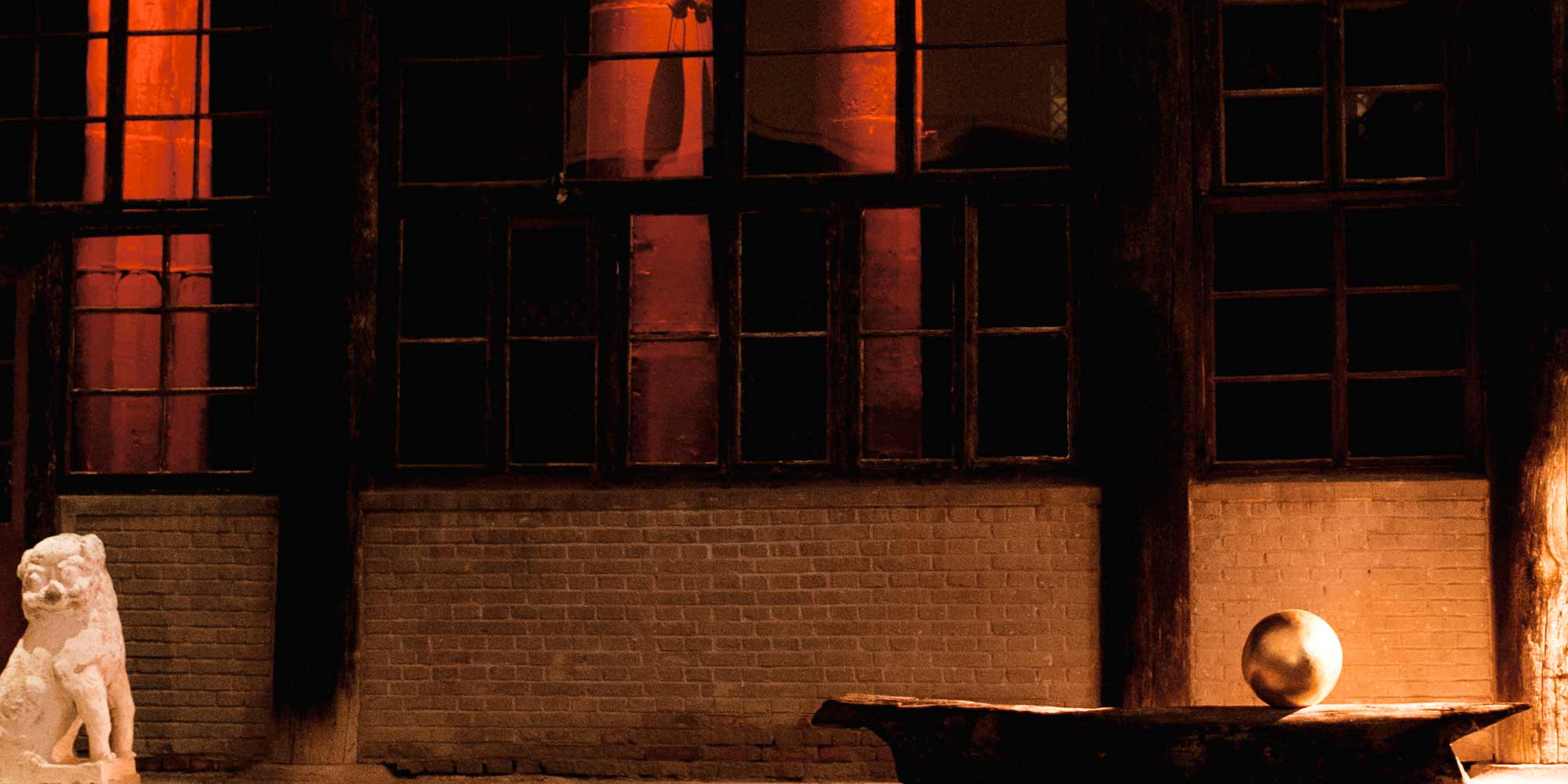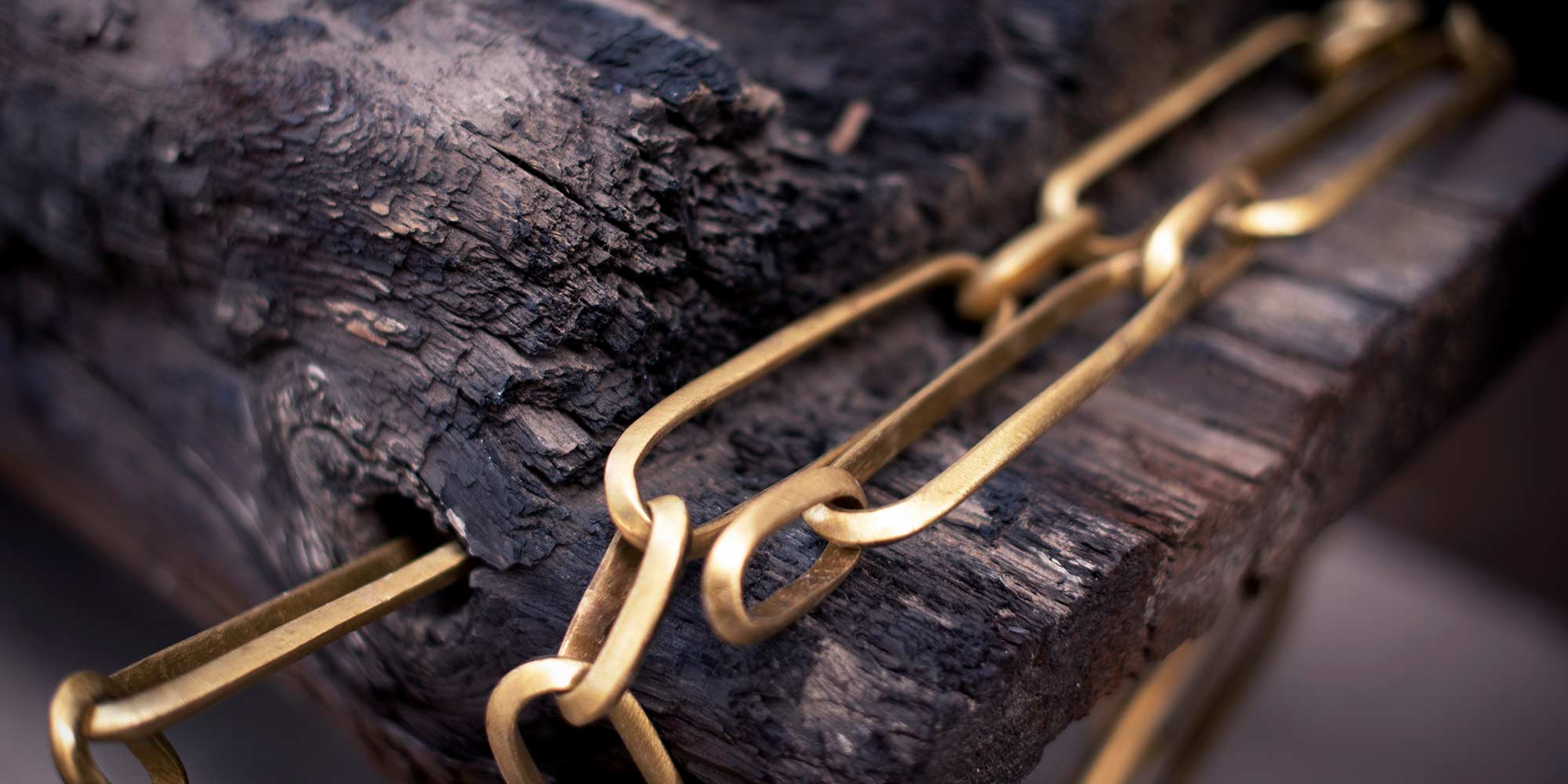 HUI TEMPLE BEIJING
The Temple is one of the rare vestiges of the Ming Dynasty. Transformed by the Communist Party into a factory producing television sets, it later became derelict. In 2011, the art collector Juan van Wassenhove turned it into the Temple, which was renovated using raw materials found on the site and most notably hosted James Turrell's "Open Sky" installation.