L'œil glisse sur les sphères ricochant de l'une à l'autre. On pense aux astres, aux globes. La surface de l'œil courbe bute sur la densité de la matière.
Travail d'alchimiste exercé par l'artiste qui dépose au cœur de la Sphère des pierres précieuses recouvertes de poudre de pétales de fleurs mêlées à de la laque formant un magma secret. Couverte de feuille d'or ou non, lisse ou poreuse la surface attire vers l'intérieur ou diffracte vers l'extérieur.
As we contemplate them, our eye glides over the Spheres, rebounding from one to the other, arrested by the denseness. The work of an alchemist – for within the heart of the Spheres the artist embeds precious stones, hiding the treasure from our vision.
Their surfaces are then covered by gold leaf or by a rough lacquer made of crushed flower petal powder from a secret formula. The consequently smooth or textured exterior plays with light, drawing it in or reflecting it outward.

Constance de Monbrison, curator, Musée du Quai Branly, Paris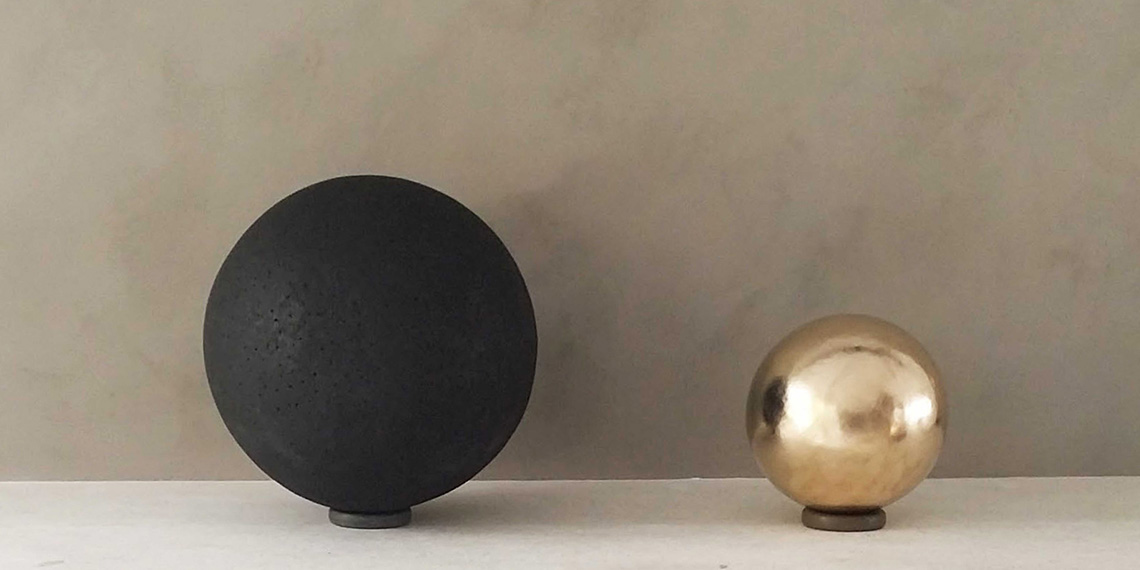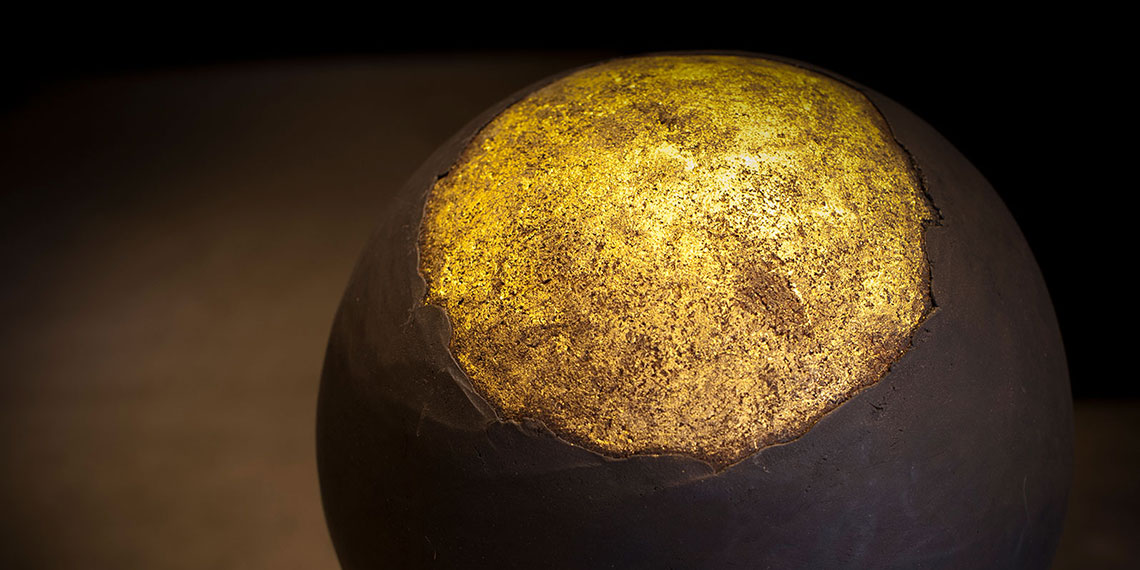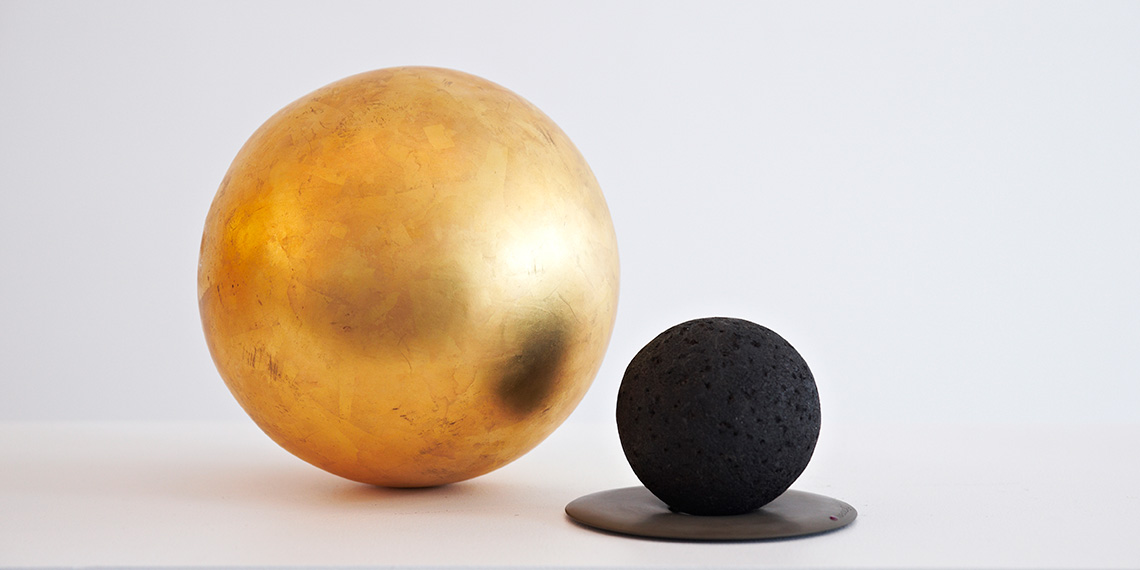 2 SPHERES-Installation.
DIM: ø 28cm- ø15cm.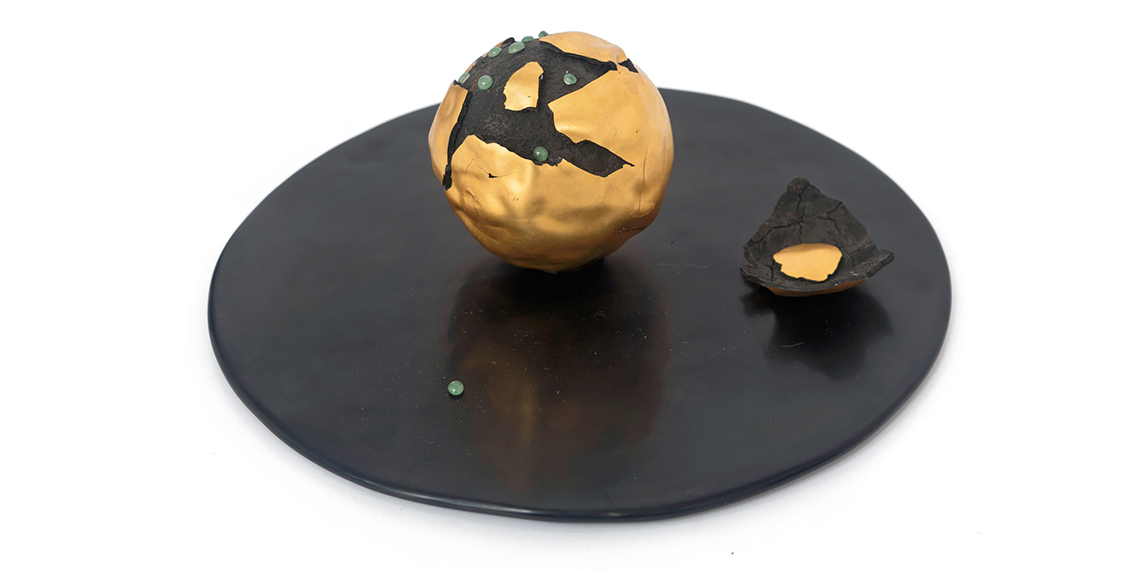 PRECIOUS NATURE- Sphere.
DIM:ø 9,5- L: 7 x l: 5,3 cm