POND
A moment in time
These series, an enchange along with art history, is built around an installation echoing Claude Monet's pictorial work.
As she travelled to Japan, Rose Morant rediscovered the spiritual dimension associated with water and its symbolism as applied to the environment. From that experience, water becomes for a while the witness of a common form of expression between two cultures. This installation, reminiscent of an inner aquatic garden, links personal memory and a common aesthetic as people walk through it : The Water Lillies.
Suggested, water becomes invisible, like the expression of this incessant passage between two cultures.
POND
le temps d'un instant
Rose Morant propose une installation s'inscrivant dans la continuité de l'histoire de l'art. Ce principe s'articule autour d'une installation en regard au travail pictural de Claude Monet.
Lors d'un voyage au Japon, Rose Morant redécouvre la dimension spirituelle donnée à la symbolique de l'eau dans la pratique du territoire. De cette expérience l'eau devient le temps d'un instant, le témoin d'une expression commune à deux cultures. Cette installation, comme un jardin d'eau intérieur, tisse de pas en pas, une pratique du lien entre mémoire personnelle et esthétique commune: Les Nymphéas.
Suggérée, l'eau se fait invisible et devient l'expression de ce passage incessant entre deux cultures.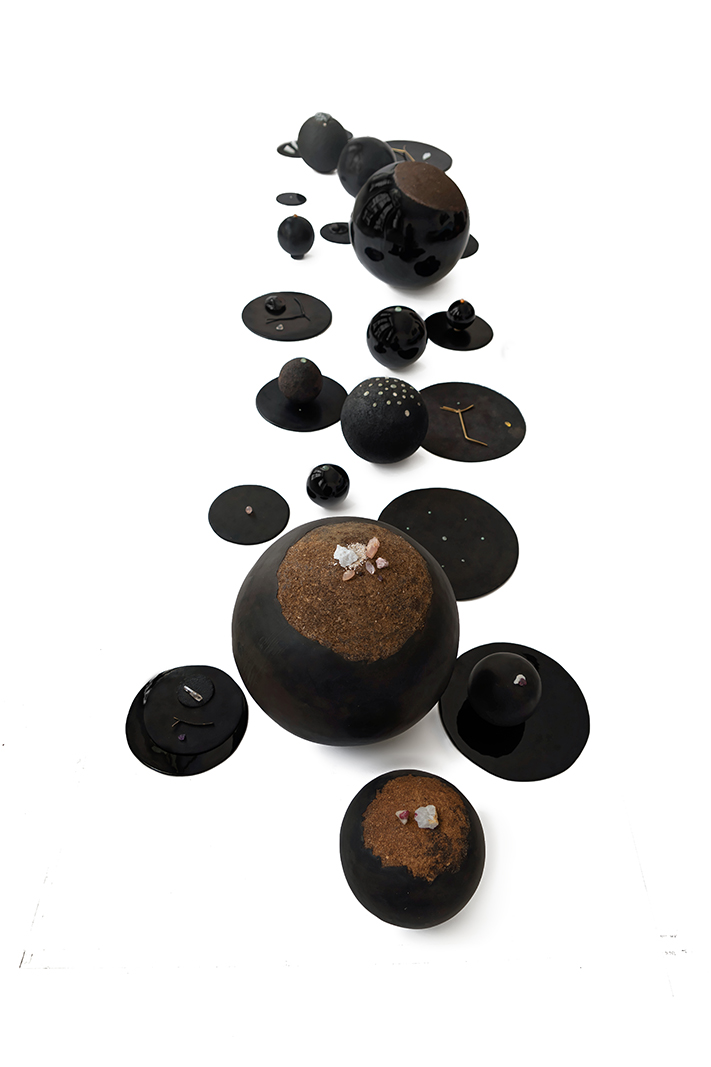 POND- Installation, 2021.
DIM: L.3m50Xl.1,50M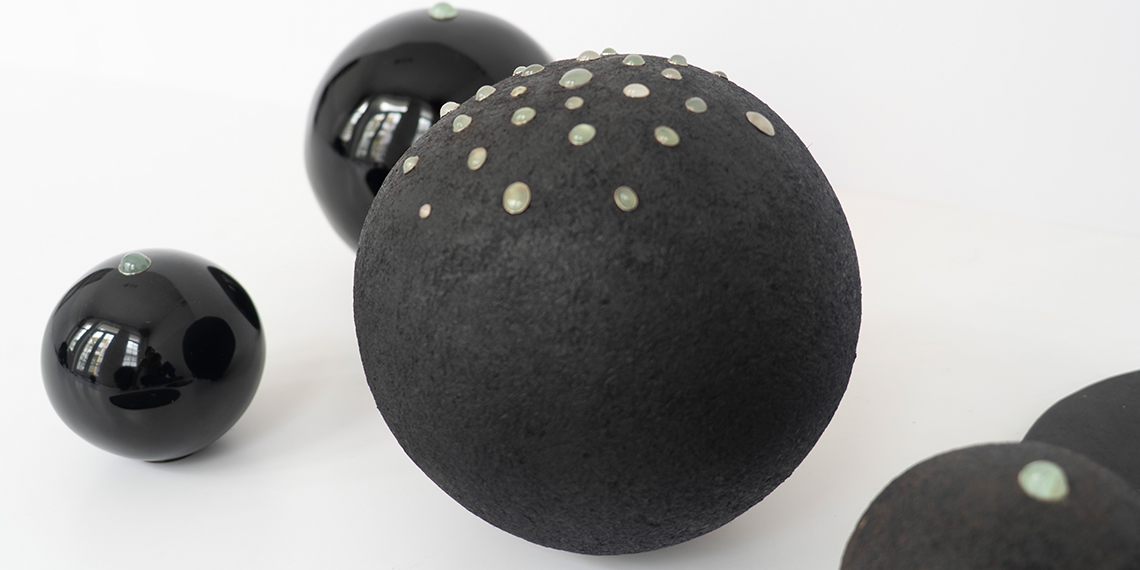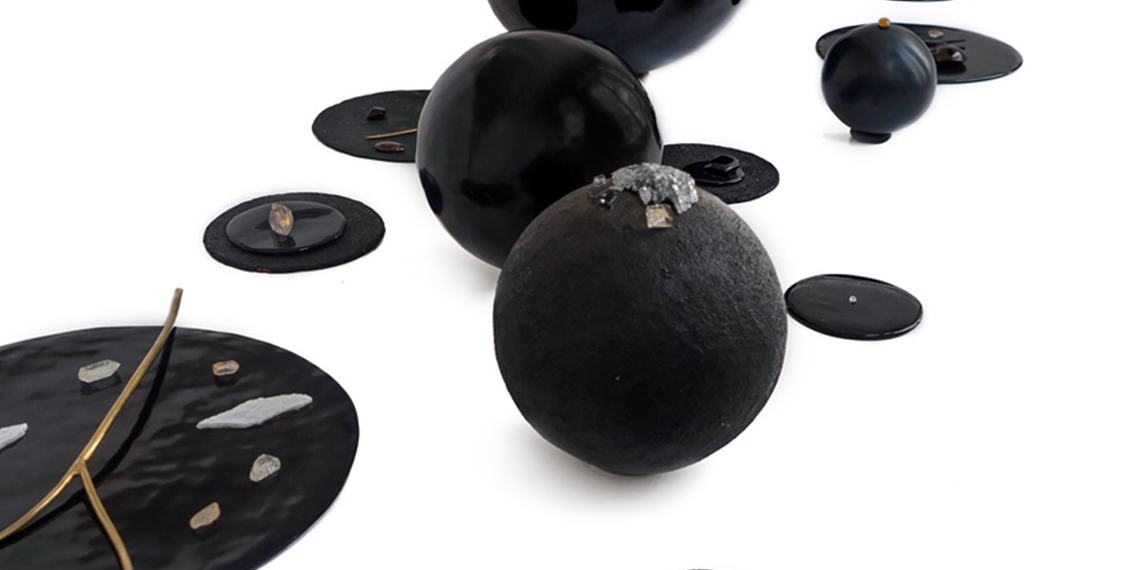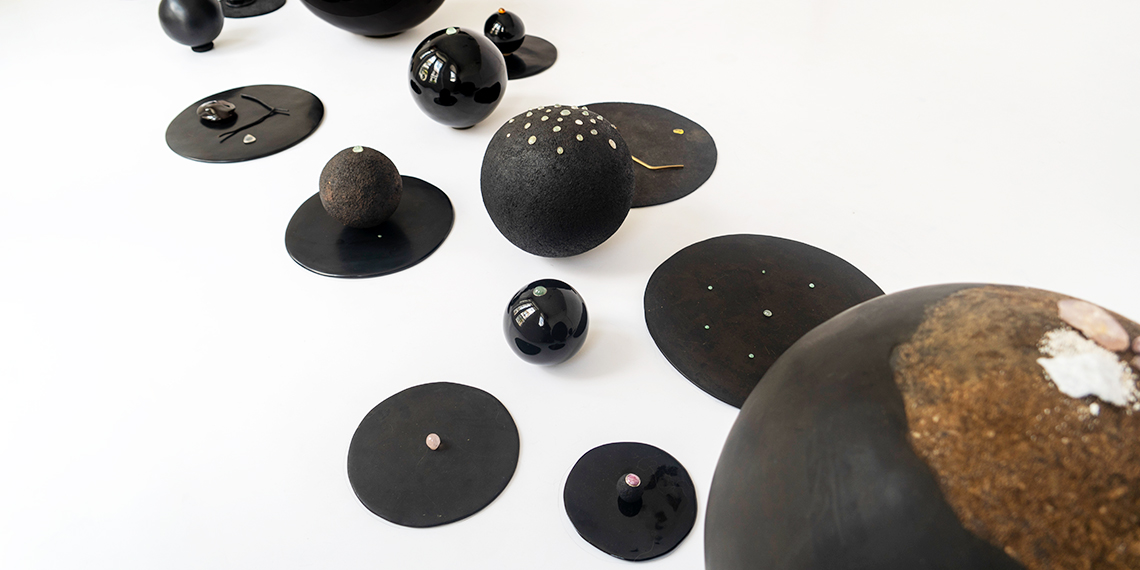 POND -Details- installation, 2021.
As she explores different mediums, she conducts a graphic exploration on canvas made out of flower powder and rough lacquer using semi-precious stones as pictorial representation and creating mural sculptures.
Nature becomes a still moment in time. Timeless, nature implicitly links our collective memory of art history and our understanding of our territory
Continuant d'explorer les supports, elle réalise sur des toiles enduites de poudre de fleur et de laque brute, une recherche graphique en utilisant comme moyen pictural des éclats de pierres semi-précieuses, créant des sculptures murales.
La nature devient un instant suspendu. Rendu à une intemporalité, elle s'offre à voir et pose ce lien invisible à notre mémoire collective de l'histoire de l'art et à notre pratique commune du paysage.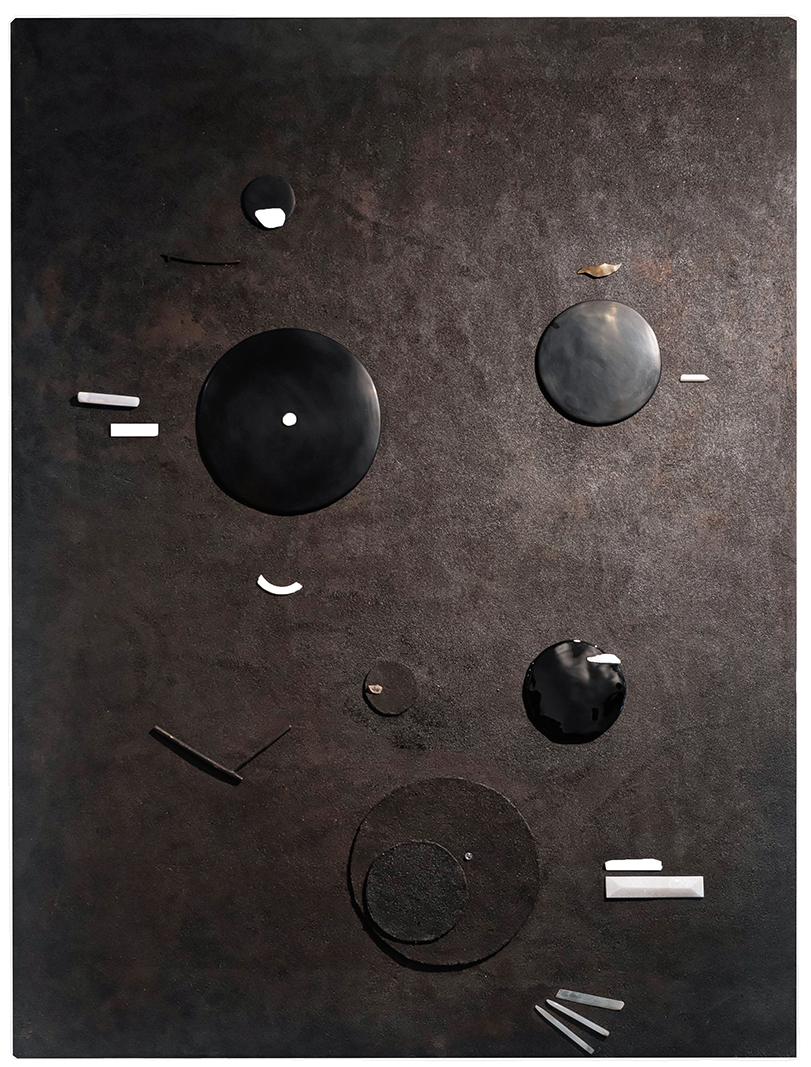 SECRET POND -Canvas,2019.
DIM : H120x l.90 cm.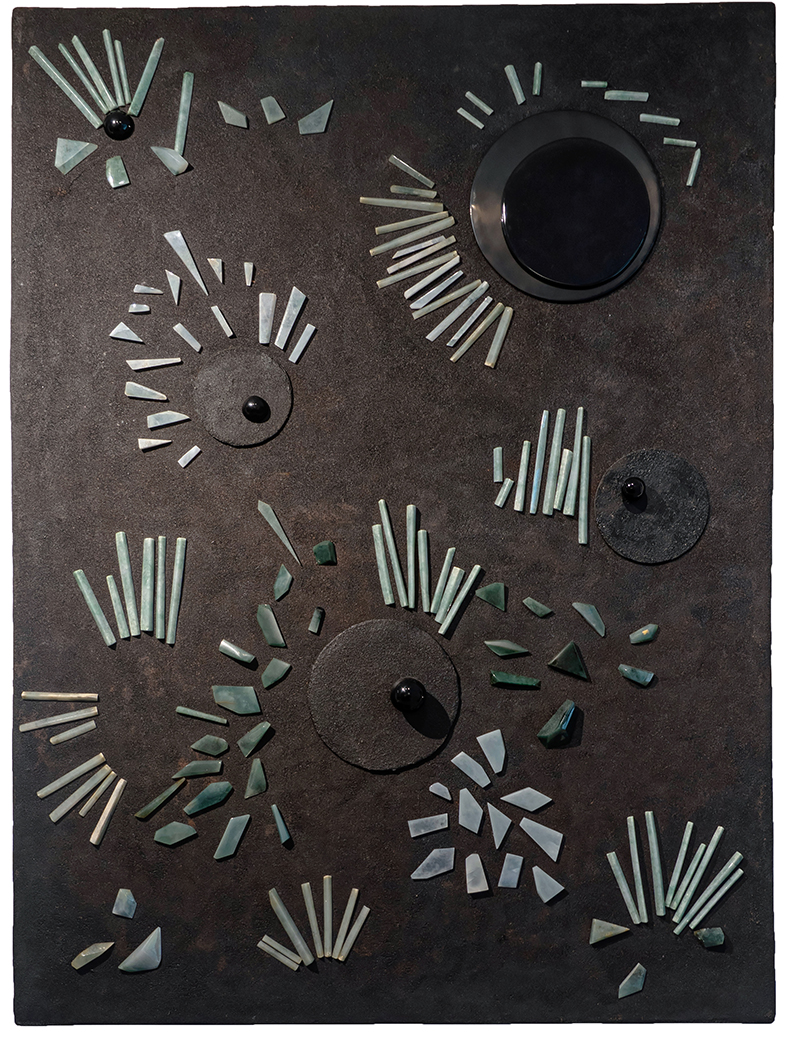 SUMMER POND -Canvas, 2019.
DIM : H120x l.90 cm.