Using different supports coated with flower powder and raw lacquer, Rose Morant's pictorial work is part of an approach to gesture and perception of space. Slivers of semi-precious stones create a dialogue. Rendered to a timelessness, the stones pose this invisible link between consciousness of the memorial experience and the practice of landscape.
Utilisant différents supports enduits de poudre de fleur et de laque brute, le travail pictural de Rose Morant s'inscrit dans une approche du geste et de la perception de l'espace. Des éclats de pierres semi-précieuses instaurent un dialogue Rendu à une intemporalité, les pierres posent ce lien invisible entre conscience de l'expérience mémorielle et de la pratique du paysage.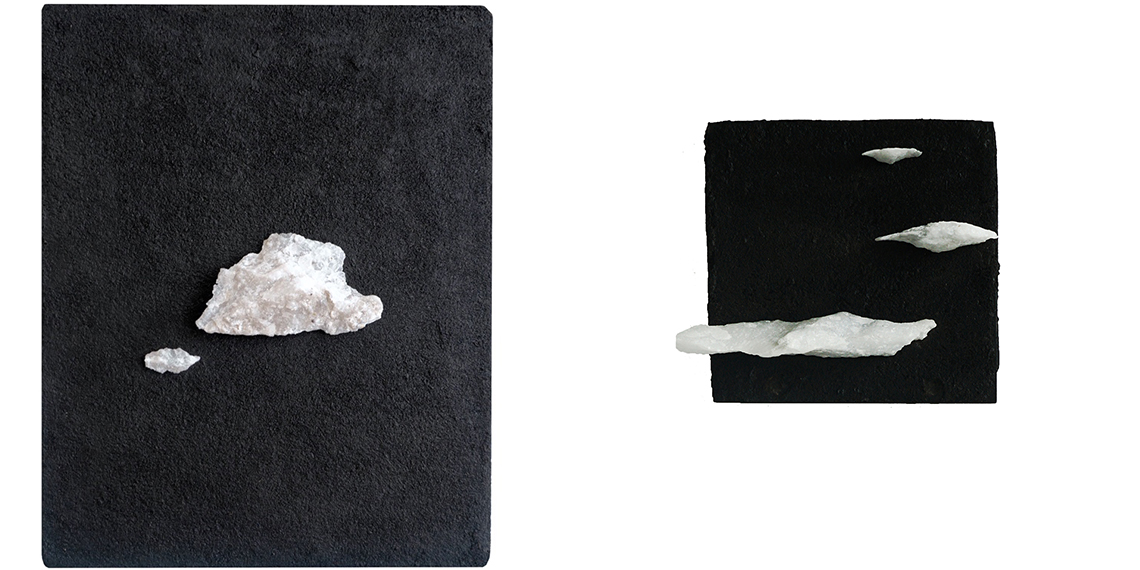 NUAGE 2- Canvas, 2020. Dim: H.30cm x L. 24cm- 2 alabaster stones on black rough flower powder canvas.
ICE CLOUD-Canvas, 2018. Dim: H.15cm x l.2,5 x L.15cm= 3 alabaster stones on flower powder canvas.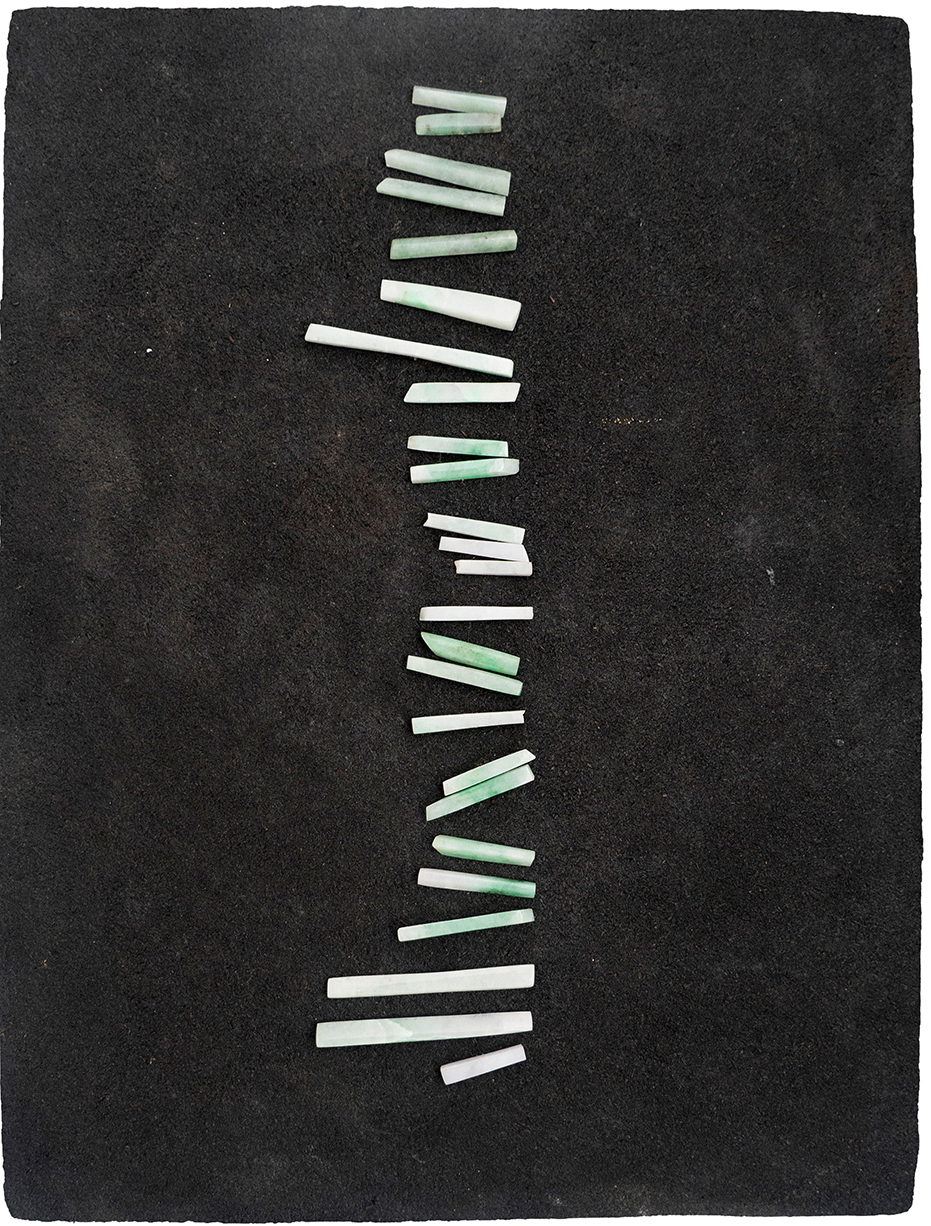 LEAVES OF GRASS -Canvas, 2019.
DIM : H. 40 x 30 cm.
Black powder flower on canvas- -25 jade stones.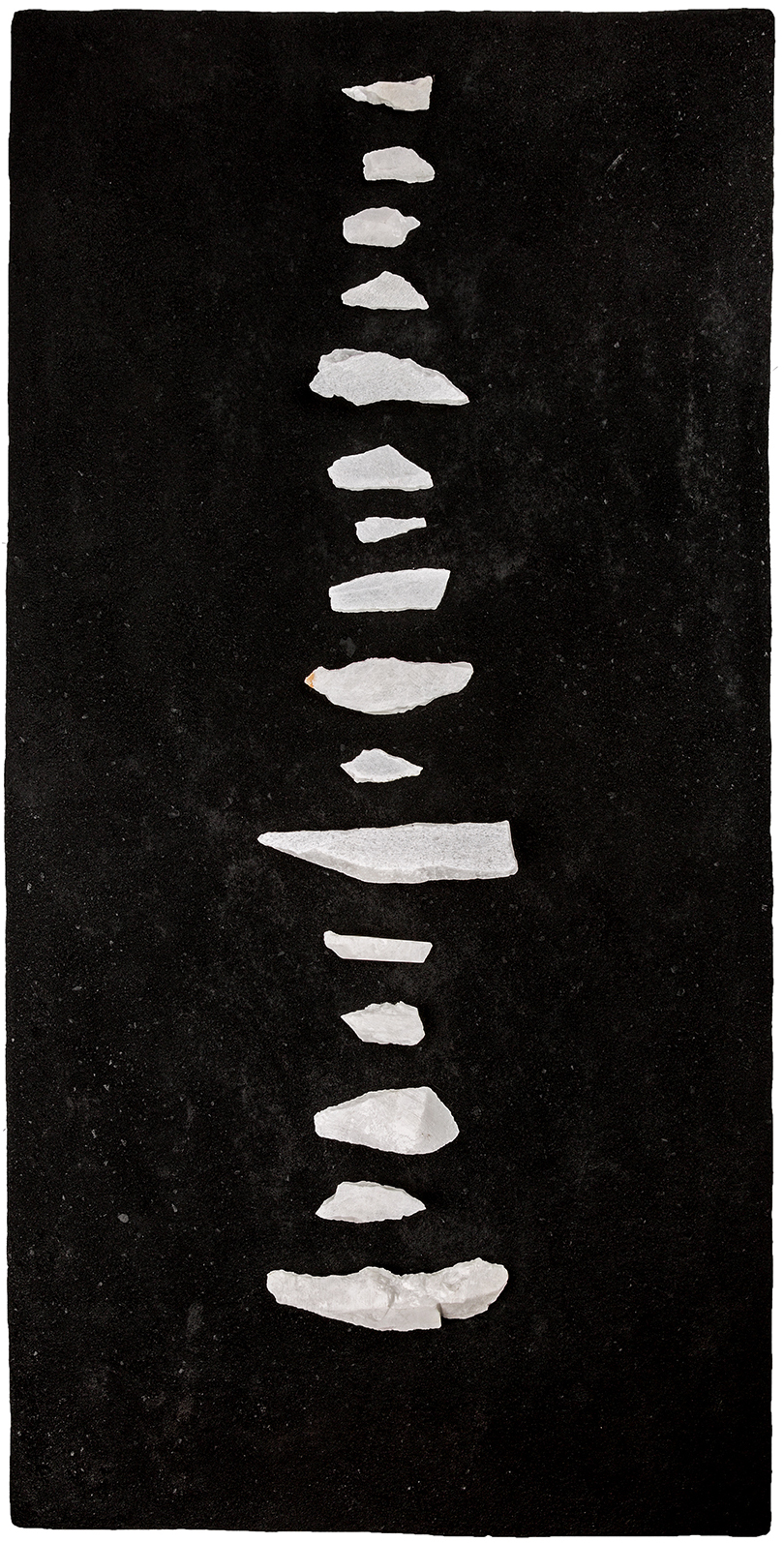 BLACK LANDSCAPE N°4- Canvas, 2019.
Dim: H.46, cml.2,5x L.19cm.
16 alabaster stone on flower powder canvas.